christina stark



current


aktuell



artistic research


serie sprechen
inneres sprechen



intervention


galerieasterisk*
sagtmal



about


über






in progress


sprechen20 - Merkel role model
Berlin 2022
artistic research


The first woman ever in the german chancellery, for 16 years.
A lot of time and power to advance gender equality, but Angela Merkel leaves no feminist legacy apart from the mere presence as the most powerful woman of the world, does she? I am diving into Angela Merkel's spoken language to find out if she leaves at least a feminist legacy in her language.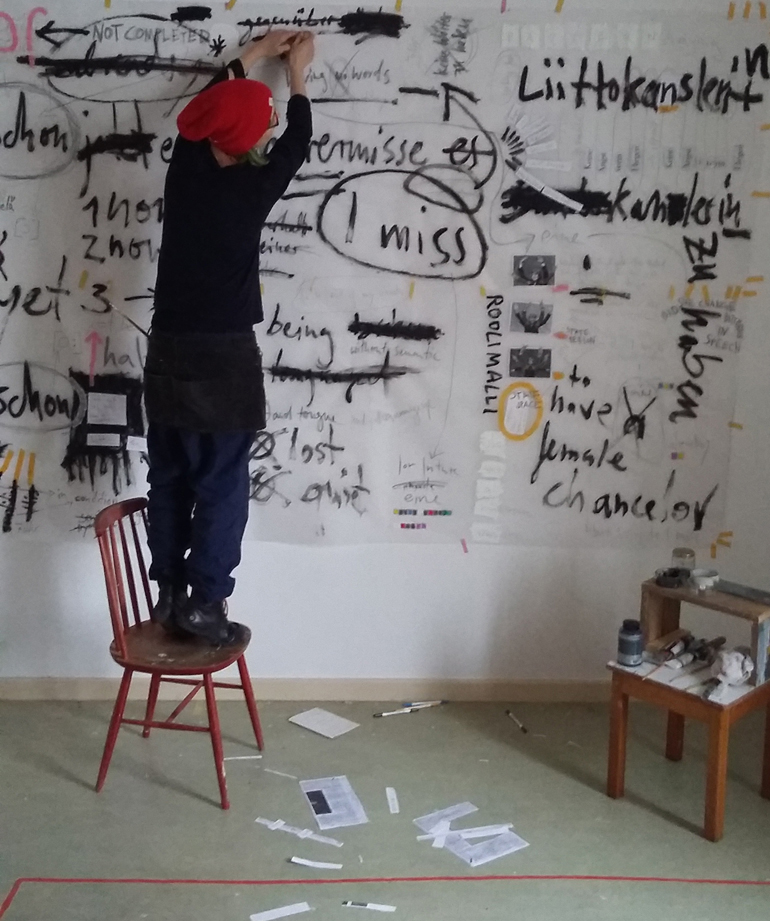 I already miss having a woman chancellor. But what exactliy do I miss? Cause I don't miss her. Rather I miss the possible chancellor Baerbock. Even more I miss that the political affairs are in the hands of a woman. Perhaps most I am afraid to miss is the style of speaking. Like missing in advance.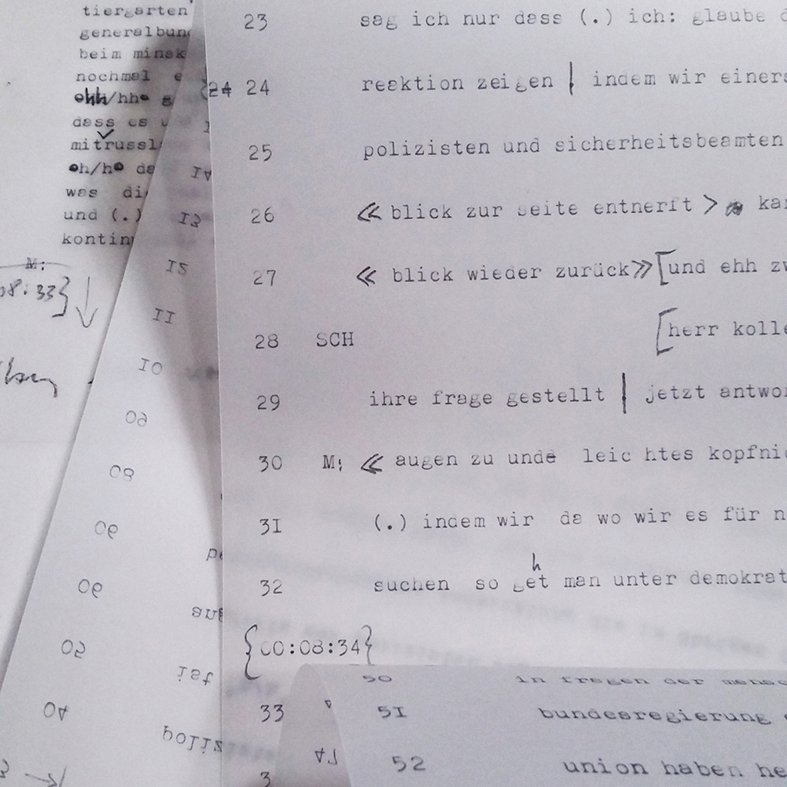 Die Vorarbeit liefert meterweise transkribierter Sprachdaten.
Drei Minuten gesprochene Merkelsprache sind ein Meter Transkriptrolle.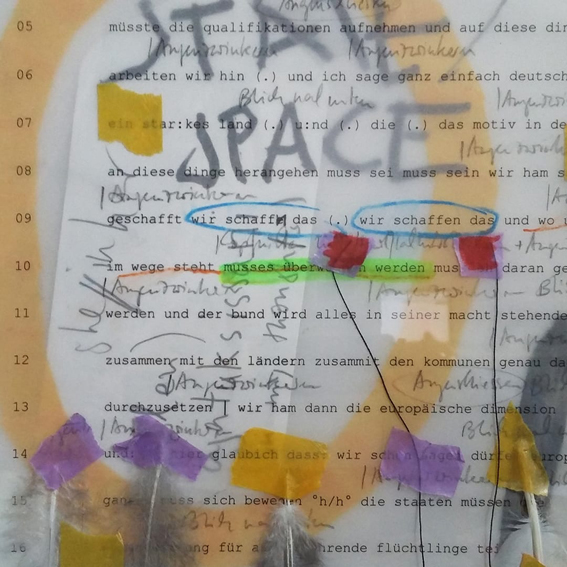 Fundstück über Fundstück taucht während der Transkriptionsarbeit auf.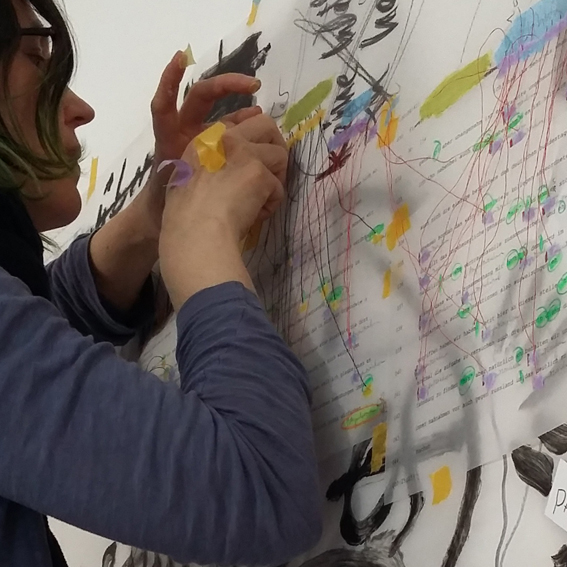 Die Fundstücke schaffen immer wieder aktuelle Bezüge:
Frequent hesitation and blinking while answering questions about the russia policy.
privacy
imprint


kontakt


©
2023 Christina Stark